East China Normal U., BSc degree, Geography

Sept. 1983-July 1986 East China Normal U., MSc degree, Quantitative Geography

Oct. 1991-Sept.1994 London School of Economics, PhD degree, Geography
---
Membership/Correspondence Membership of Professional Associations
Hong Kong Geographical Association
Deputy Director, Specialty Committee on Population Geography, Geographical Association of China
Honorary Director, Specialty Committee on Urban and Rural Governance and Policy, Urban Planning Society of China (2021-)
Chartered Town Planner and Chartered Member of the Royal Town Planning Institute
Honorary Member of Steering Committee, Commission on Population Geography, International Geographical Union (2021-)
Vice-Chair, Commission on Population Geography, International Geographical Union (2012-2020)
Commission on Monitoring Urban Geography: Emerging Urban Transformations, International Geographical Union
Commission on Modelling Geographical Systems, International Geographical Union
International Association of Chinese Professionals in Geographic Information Science (CPGIS)

---
Distinctions and Awards
RGC Senior Research Fellow Award, Research Grant Council, Hong Kong SAR, 2020
Regional Studies Association Award for Best International Conference Paper, Regional Studies Association, 2016.
Second prize, Excellent Urban and Rural Planning Projects Award in Zhejiang Province 2013, Association of Town and Country Planning of Zhejiang Province, China, March 2014
International Prize of Environmental Creation 2013, Institute of Environmental Creation International, Japan, September 2013
Research Excellence Award 2013-14, The Chinese University of Hong Kong, 2014
Research Excellence Award 2007-08, The Chinese University of Hong Kong, 2008
Fourth Excellent Research Awards in Population Science of China, Population Association of China and National Population and Family Planning Commission of China (Fist Prize for books, with Prof. G Wang et al.), July 2007
Excellent Paper Award of Jin Jingchang Education Foundation in Urban Planning (Third Prize, with Dr X Luo), 2005
Science and Technology Prize of Universities in China, February 2002
Fifth National Youth Prize in Geographical Science and Technology, November 1999
Natural Science Prize, Chinese Academy of Sciences, November 1996

---
Members of Editorial Boards/International Advisory Boards/Editorial Committees
Journal of Contemporary Urban Affairs. Section Editor/Coordinator. Alanya Hamdullah Emin Pasa University (Open access).
The China Review: An Interdisciplinary Journal on Greater China (SSCI indexed). The Chinese University Press (On-line journal: ProQuest 5000 International).
Population, Space and Place (SSCI indexed). John Wiley & Sons Ltd.
Asian Population Studies (SSCI indexed). Taylor and Francis.
Applied Spatial Analysis and Policy (SSCI indexed). Springer.
Asian Geographer. Routledge.
Geographical Research. Science Press.
Journal of Subtropical Resources and Environment. Fujian Normal University.

---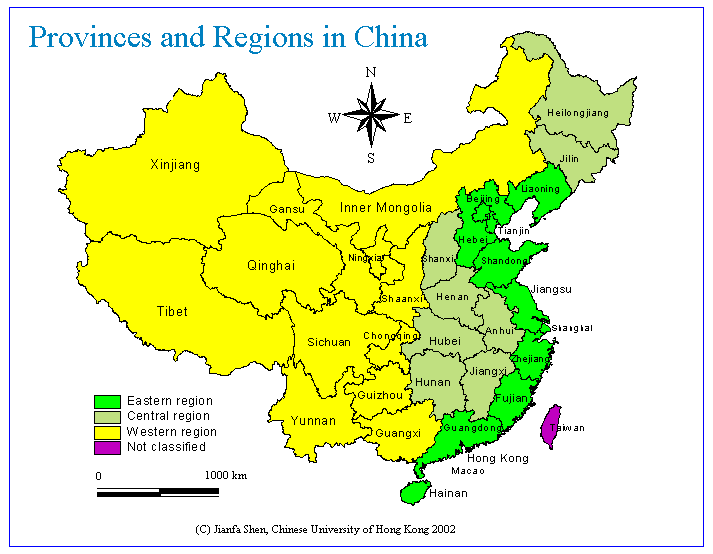 ---

---
This page is maintained by Jianfa SHEN (jianfa@cuhk.edu.hk) Last modified on 28 June 2022